NVIDIA = games + servers?
yes NVIDIA servers! NVIDIA wants to become the "NetFlix of gaming" streaming screen output of games (actually running on their servers via GeForce NOW) on Tablets and SmartPhones
but not only that… since BitCoin & AI GPUs are doing serious work:
software designed datacenter on steroids

"

The NVIDIA® BlueField®-3 data processing unit (DPU) is the 3rd-generation data center infrastructure-on-a-chip that enables organizations to build software-defined, hardware-accelerated IT infrastructures from cloud to core data center to edge. With 400Gb/s Ethernet or NDR 400Gb/s InfiniBand network connectivity, BlueField-3 DPU offloads, accelerates, and isolates software-defined networking, storage, security, and management functions in ways that profoundly improve data center performance, efficiency, and security.Providing powerful computing, and a broad range of programmable acceleration engines in the I/O path, BlueField-3 is perfectly positioned to address the infrastructure needs of the most demanding applications, while delivering full software backward compatibility through the NVIDIA DOCA™ software framework.

" (src)

factory simulations on steroids
AI on steroids
NVIDIA server CPU for Giant AI and High Performance Computing "Grace"
cuQuantum SDK
"Nvidia officially dipped a toe into quantum computing with the launch of cuQuantum SDK, a development platform for simulating quantum circuits on GPU-accelerated systems"
Nvidia reported it collaborated with Caltech to develop "a state-of-the-art quantum circuit simulator with cuQuantum running on NVIDIA A100 Tensor Core GPUs. It generated a sample from a full-circuit simulation of the Google Sycamore circuit in 9.3 minutes on Selene, a task that 18 months ago experts thought would take days using millions of CPU cores."
src: https://www.hpcwire.com/2021/04/13/gtc21-nvidia-launches-cuquantum-dips-a-toe-in-quantum-computing/
about the CEO: Jen-Hsun "Jensen" Huang (Chinese: 黃仁勳; pinyin: Huáng Rénxūn; born February 17, 1963) is a Taiwanese-American electrical engineer and business executive who serves as president and CEO of the Nvidia Corporation, which he co-founded in 1993.
Huang graduated from Oregon State University before moving to California. He earned a master's degree from Stanford University.[2] In 2008, Forbes listed him as the 61st highest paid CEO in a list of U.S. CEOs and one of the wealthiest Asian Americans.[3]
(src: Wiki)
also interesting video:
what else is going on round about and how NVIDIA GPUs can be used plus DDR5 RAM is in the pipeline
GPUs analyzing faces … to further enhance video call compression because, not the picture itself will be send… but only facial movements (wtf!? imho this is too much 1984… because all this data might also be used to analyze a person's current emotional state and added to all the other collected info to "read a person's mind"… all in the name of speeding up VideoConferences, what this feature would also allow: deep fakes fun and serious go mainstream)
GPUs filtering background noise during video calls
GTC 2021
events and talks at https://gtc21.event.nvidia.com/agenda
Friday, April 16
Saturday, April 17
Monday, April 19
Tuesday, April 20
Wednesday, April 21
Thursday, April 22
Friday, April 23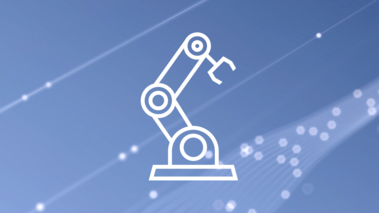 only together we can create a truly free world
(yes the info on the internet is (mostly) free but beer is still not free (still have to work on that))
really really hate advertisement
contribute: whenever a solution was found, blog about it for others to find!
talk about, recommend & link to this blog and articles
thanks to all who contribute!